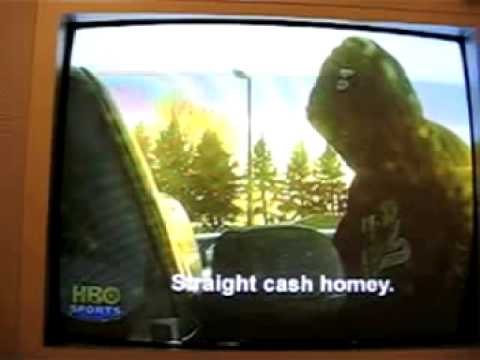 Well the season has come to an end. As many of you know, I did not repeat at the NCAA COLLEGE FOOTBALL WEEKLY PICK EM CHAMPION OF ALL CHAMPIONS as I finished in a stellar 13th out of 15th with a total record of 50-54-1. I went 7-7-1 in money games and came out owing a total of $1. Not too bad for someone who finished only a few steps up from the basement.
Unlike last year where I won by 3 games and finished 67-35-3, there was an actual tie for the winnings. Brad and Chris both went 60-43-2. Brad was crowned winner due to more money game Ws (9 to 8). The leader coming into Bowl Week, Mike Trapp, finished 3rd with a 2-4-1 week and an overall record of 60-44-1, 0.5 game out. Hale finished 4th at 58-46-1, 2.5 games out. Holy hell that is awesome. I would have been sweating off my nuts if it came down to that crap.
As you can see below, we were down as a whole from the remarkable season we (and I) had in 2011. This year was more of the norm. A lot of big teams didn't cover, there were a few good surprises (Notre Dame, Ohio State, TAMU, Oregon State, Penn State), a few duds (Southern Cal, Wisconsin, Houston, Arkansas) and a few standards (Alabama, Kansas, Oklahoma State, Kentucky, Baylor).
This year was a little bazaar because I didn't hit too many money games (.500 is unacceptable for stone cold lead pipe locks), and a 6-1 week twice, which helped me get out of my $100+ hole.
A few things I learned:
-Go with your gut. Don't over think it. You like a 'dog at home? Take that 'dog at home. You think a blowout is in store? Take the double-digit favorite. Look at the lines, get your likes, look again, and go with them.
-The first few weeks, you have NO IDEA about ANYTHING!
-Bowl week, you have NO IDEA about ANYTHING!
-I love betting on the 10:00pm games, however I didn't stay up to watch the entire game the entire year (#parent). I do like not knowing and looking up the score Sunday morning, but I would like to bet on more games I can actually watch!
Overall I was under .500, close to .500, but needed two weeks of 6-1 to get there. Trap games are really traps, and when Saban has time to prepare, look the f8ck out!
Side note: I made a couple 6-point teaser parlays once I got a hold on a few teams and ended up + $100 on bovada. I don't really write about 6-point teasers because it kind of defeats the purpose of picking games.
Anyway, this year was really fun, even when I was out of it in, say, week 6. Once again, these are my picks, and if you are betting on college kids playing other college kids in football to pay your rent, uhhh good luck?! I'll see you guys in August.
A few notes from Hale:
(all results are as a group)

Last Season

This Season

Year Over Year %

Overall %

55.4%

51.6%

(6.9%)

Money Game %

60.6%

54.2%

(10.6%)

% of Players Under .500

0%

40%

---