Bowl Week Final:
I finished 5-2 and took the overall championship. My final record was 67-35-3 (.638) with 11-4 in money games. Brad went 4-3 so I won by 3 games. The winner gets their earnings along with $20 from every other player. That puts me over $350 for the year.
How I did it:
If you have read what I have posted about betting, you know that I like to take the favorites with the big offenses and I also like to bet against teams that are horrible.
I also made a spreadsheet of all my picks so I can look at the trends and what each team did the past few weeks. I got on the Houston bandwagon and rode them for 4 money games.
I also kept the games I liked but took off the board, so I could see what my gut told me the past week and to see how I did with the games I liked, but took off. I ended up around .500 with the "alternate" games.
My consistent picks this year have been with...
Oklahoma State - 12 picks (8-4), 0 Money Games
Wisconsin - 9 picks (7-2), 1-1 in Money Games
Alabama - 7 picks (5-2), 1 Money Game
LSU - 7 picks (7-0), 1-0 in Money Game
Houston - 7 (6-1), 4-0 in Money Games
Oregon - 4 picks (2-2), 0-1 in Money Games
College Gameday Picks:
11 picks, 9-2 record, 2-1 Money Games
My consistent picks against:
Minnesota
Iowa State
Kansas
Kentucky
Ole Miss
Out of 105 games, I took the favorite 87 times (60-27). I took the underdog 18 times (12-6).
Conclusion: This year was lucky. I took the favorites and they covered 69% of the time. When I took the underdog, they covered 2/3 of the time. I looked at a few teams that should win and I looked at a few teams that are bad and should be blown out. This first week, I wanted to make the Gameday game as the money game, but then I realized that if you lose the money game, you pay up a lot. If you win, you get some money. I also learned that one game here or one game there isn't going to make the season so if one team kicks a late fieldgoal to beat the spread by 1, I shouldn't beat myself up about it. The fact I won is great, but every week I had 7 games circled and it was the most fun thing I have done. I really hope this continues down the road and I doubt I will ever come near the amount of success I had this year.
Basically I say this: Go with your gut, have fun, and when in doubt, take the teams you want to see win. And never bet with money you don't have or can't afford. HAVE FUN! See you for the 2012 season. Hint: I'm taking USC, LSU and Oklahoma a lot.
I am currently 2 games ahead of Brad for the best record with one week left. If I hold on, I get $20 from the other 10 guys in the pool along with my winnings that are totaled at $137 as of week 14. For all the games I didn't take to Bodog or Sportsbook.com, this may be a great way to bring in the new year. Enough of my personal finances, here are my final picks for the year and the most glorious time of the year...BOWL WEEK!!!
Take the Horned Frogs, you guys
Money Game:
Wed Dec. 21st
Poinsettia Bowl 8:00 ESPN
18TCU -10.5
vs. Louisiana Tech
TCU started out a little rocky, losing to Baylor the first week in one of the games of the year, and lost to SMU in overtime. Patterson and the bro at qb righted the ship and went into Boise and beat the Broncos after scoring a touchdown in the last seconds and the two-point conversion to win 36-35. They will have no problem with Tech.
Loss TCU 31 Louisiana Tech 24
LTech was up 24-17 at one point and even with the score to put up TCU by 7, the spread was never in doubt and I debated to take TCU or Boise, I made the wrong pick. TCU didn't play too bad, I just under estimated a frisky LTech squad. They have a little something going on down there.
A lot of this in Vegas
Thu Dec. 22nd
Las Vegas Bowl 8:00 ESPN
Arizona State vs.
7Boise State -14
From a BCS Bowl to Las Vegas before Christmas. Could be a let down. Could be a beat down. Arizona State
has June Jones
does not have a head coach
just hired Todd Graham from Pitt and their best player, number 7, was benched for the entire 4th quarter against Cal after not going back into the game after being sat down for the first series (after a personal foul), on his own. He will play if "he practices hard" as he has one leg out the door to the draft. I'm taking the Blue guys by 20ish. A strong candidate for the money game.
Win Boise State 56 Arizona State 24
Boise returned the opening kickoff for a touchdown and ASU had about 5 personal fouls in the first half. Vontaze was benched, inserted, and benched again. Arizona State whimpers out with a 7-6 record after starting 6-1 and a good win over SC. They get their man from Pitt who was there for one year. Good luck with that, Sparky.
Good luck, U-Dub
Thu Dec. 29th
Alamo Bowl 9:00 ESPN
Washington vs.
12Baylor -9
Heisman winner v. a porous UW defense that struggled against Wazzou. My second favorite non-major bowl next to the Holiday Bowl has a Holiday Bowl feel to it. 9 is large but Baylor can score 14 in 2 minutes.
Win Baylor 67 Washington 56
I'm going to direct you to this video. ENJOY! By the way, 3 defensive coaches from UW were sent to the Citgo the next day. RGIII ALL DAY BABY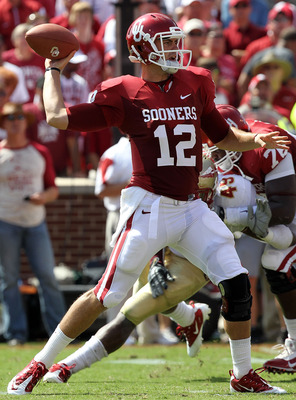 Pick Me! Pick Me!
Fri Dec. 30th
Insight Bowl 10:00 ESPN
Iowa vs.
14Oklahoma -14
I like OU's offense and Iowa is blah. OU rolls and Landry sets up himself in the top 10 in April.
Win Oklahoma 31 Iowa 14
OU got up 21-0, but the Hawkeyes hung in there and got it to 21-14. OU answered with a 4th quarter FG to take a ten point lead. Iowa was stopped and all OU had to do was run out the clock. 4th and 1 on the 21 yard line going in, they kept in their goalline QB and he ran the first play invented in football. Only he broke it and scored. OU covers and my miracle season rides one. One of the daggers of the bowl season for Brad.
All Hail the Tannyhill
Sat Dec. 31st
Car Care Bowl Noon ESPN
Texas A&M -10
vs. Northwestern
TAMU can put up points. Northwestern can too. Aggies' D is stronger and there will be a few times where A&M scores and NW doesn't. A win by 14-21 is what I'm looking at.
Win Texas A&M 33 Northwestern 22
I took the Aggies, Brad took the Wildcats. This became the game of the year. The Aggies got out to a big lead (weird) and then gave it up (even weirder). 30-7 became 30-22 with 5 min left in the 4th. TAMU converted a long 3rd and long, got into FG range and their Lou Groza Award winner knocked one through to cover by 11. That pretty much summed up the title. That pretty much summer up my season. Well done Aggies.
Shootout. I'm taking K-State
Fri Jan. 6th
Cotton Bowl (Classic) 8:00 FOX
8Kansas State +7.5
vs. 6 Arkansas
K-State is taking more than a touchdown? I have liked them since they upset Baylor. They have been in every game this year and Arkansas could be rusty after a month and half of layoff.
Loss Arkansas 29 Kansas State 16
KSU got down 14-0, pulled to within one score, but Arkansas was too much.
Let's get it on (again)
Mon Jan. 9th
BCS Championship 8:30 ESPN
2Alabama +1
vs. 1LSU
Should be a pick 'em. I like Bama.
Win Alabama 21 LSU 0
3-0, 6-0, 9-0, 12-0, 15-0, then a late touchdown to give Bama their second title in three years under Saban. Jordan Jefferson (the LSU guy who kicked a Marine in the head) wasn't benched and lead the Tigers' offense past the 50 once. Jarrett Lee rode the pine. Karma is a bitch.